The Metaverse is here and now and the MetaGog is inevitable. It has already been soft launched by Facebook with the introduction of Facebook Shops and Google shows shops in there Google searches. It should be considered like a snowball rolling down the mountain.
At the moment is it a distant rumbling in the background and for example in 2020 Facebook Shops launched in the US only. Then in 2021 Facebook Shops was extended into Europe, Canada and the UK but Facebook is not making a big thing of it. In 2021 they have now changed the parent name to Meta which is the clear direction that Facebook is moving to.
Google are ramping up their offer as well but little is heard of this. But you can be sure as eggs are eggs, that the Metaverse is growing and it will not be long before it hits us all like an avalanche as it grows in pace and in size. The MetaGog will sweep us all along in its swirling cyclone and we are all sucked into the Metaverse.
Facebook Shops make it easy for businesses to set up a single online store for customers to access on both Facebook and Instagram. Creating a Facebook / Instagram Shop is free and simple. Businesses can choose the products they want to feature from their catalogue and then customise the look and feel of their shop.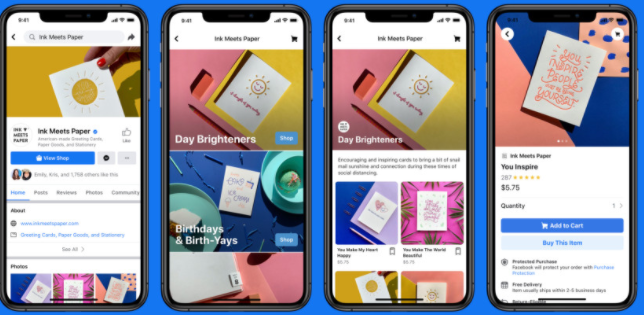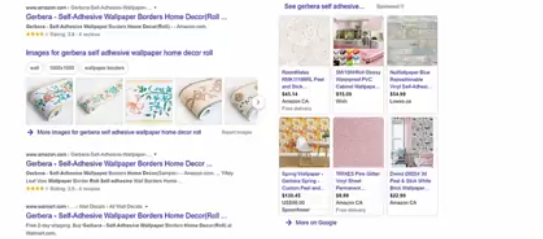 People have been using live video  to showcase products for years, from shoe stores announcing new sneakers to beauty influencers trying on different lipsticks. Now, Facebook & Google are making it easier to shop for products in real time. Soon, sellers, brands and creators will be able to tag products from their Facebook / Instagram Shop or Google and people will be able to buy products through the relevant platforms. Shopping ads now drive 76.4% of retail search ad spend and generate 85.3% of all clicks on either Google Ads or Google Shopping ads.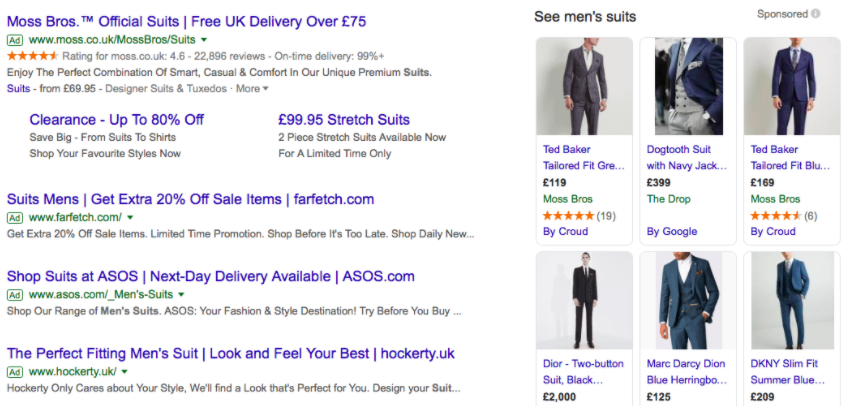 Sure SEO is important but takes months or longer to get noticed and the number of people launching new online business everyday is in the thousands all vying for online customers. One continuing trend from Google over the last few years has been to push standard organic results further and further down the page. For a search like the one above for men's suits, the user has to scroll more than halfway down the page for organic results.
But this is where video can aid in the search results and boost the SEO and in particular the 3D 360 Videos allows the would be purchaser to zoom in on the product details and spin the product to examine it from various angles. The important thing is to get the product noticed and 360 spin videos are a great way to attract, but then it is is important to engage with the visitor to your site page and interact with them and  give the visitor an immersive experience. This is where the Virtual Web Agent comes into its own and helps to drive sales revenue for the business.