Introducing…WP Training Kit – Complete WordPress Training at your Fingertips to Accelerate Your Success!
Check out the modules you are going to get in "WP Training Kit"…
Module #1 –Step-by-Step Training Videos
You"ll get eight chapters of step-by-step training videos that will show you exactly how to make WordPress work for you to create engaging, attractive and professional-looking websites without having a lick of coding knowledge. Everything is screen-recorded and well-explained. We have covered several initial processes to get you going.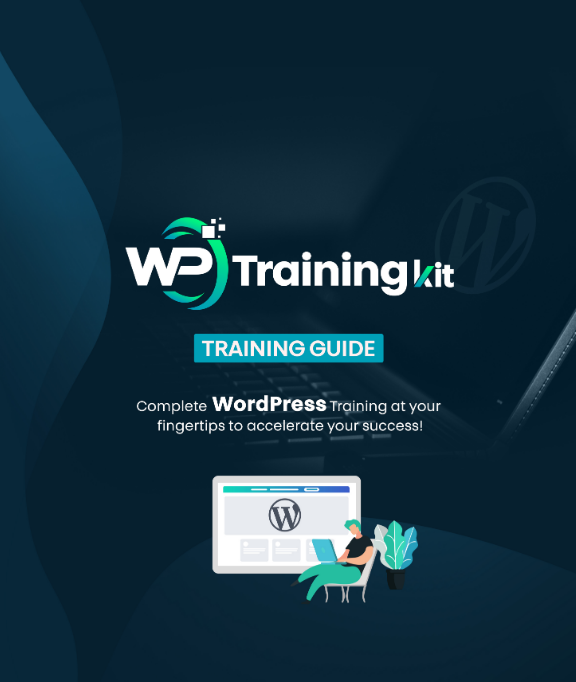 Inside you"ll get…
Video #1 – How to buy a domain name? (Part-I)
Video #2 – How to buy a domain name? (Part-II)
Video #3 – How to buy hosting?
Video #4 – How to perform site redirection?
Video #5 – How to change your nameserver?
Video #6 – cPanel Introduction
Video #7 – Creating email account from cPanel
Video #8 – Installing WordPress Manually
Video #9 – Installing WordPress in cPanel
Module #2 – Premier Training guide on WP Training Kit
This guide will walk you through every step and information you need to set up your own WordPress site, securely and efficiently. We have included everything you need to know about WordPress and its advanced features to let it work for you. Written by professionals here"s what we are going to provide in this massive info-packed premier training guide: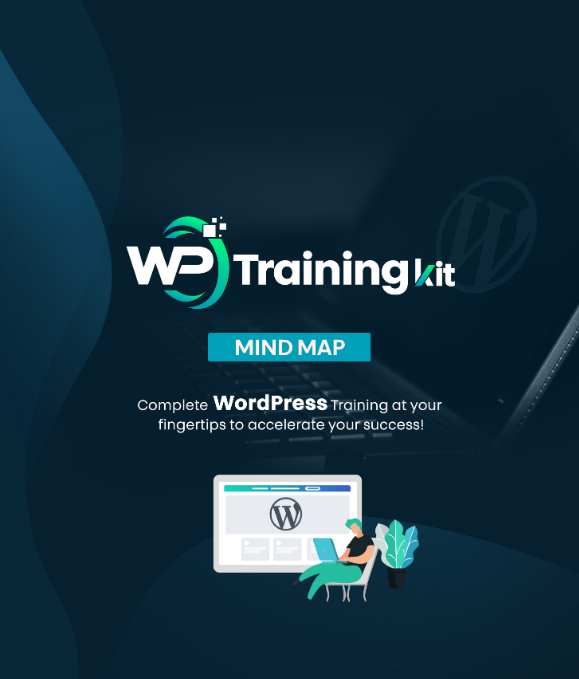 Chapter 1: Introduction
Chapter 2: WordPress – An Overview
Chapter 3: How to Create and Maintain a WP Site?
Chapter 4: WP Admin Area – Introduction to WP Dashboard
Chapter 5: WP Plug-ins – Introduction & Installation
Chapter 6: What, Why, & Hows of WP Salts & Security Keys
Chapter 7: Difference Between Posts vs. Pages in WP
Chapter 8: Deploying security measures in WordPress
Chapter 9: Best Drag and Drop WordPress Page Builders
Chapter 10: What are the Limitations of WordPress.com?
Chapter 11: Common WordPress Mistakes to Avoid
Chapter 12: Conclusion

It is an essential asset for any website owner. WordPress can get really confusing sometimes.

But, it"s all sorted out for you. All you need to do is simply use these video tutorials and information
provided in the training guide to take your business to unprecedented heights.

WordPress has come a long way from being a basic blogging tool to a global platform endorsed by the biggest brands and the most popular celebrities. Its features are particularly useful for small businesses as it allows them to
put up attractive and high-functioning websites without the need for a big budget or an expert developer. And it works seamlessly for big websites as well.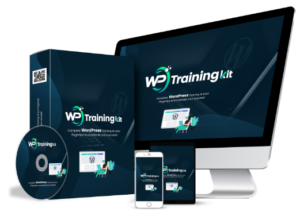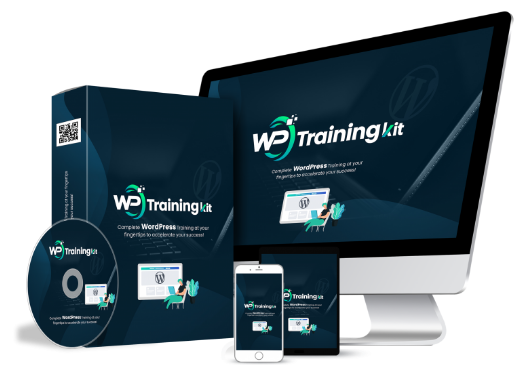 FMS have purchased the rights to sell the WP Training Kit but we wan't everyone to benefit from this knowledge as running a number of WP sites we have found it invaluable. In fact we just wish we had come across this sooner as it would have saved us countless expense and headaches in the early years. So to make this accessible we are pricing the WP Training Kit at just £49.99. For a limited period only we are offering this to FMS clients FREE Of Charge, that's right FREE to FMS clients who purchase one or more FMS digital marketing or video creation services and with our pricing already the most competitive around you can be sure you are getting a Great Bargain.