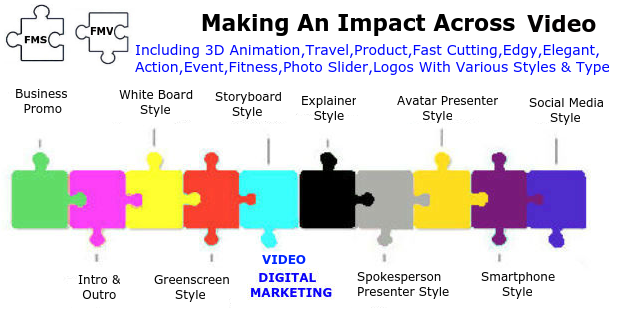 You'll likely use different video styles for different video projects, depending on the type of video, the intended audience, your goals, and more. To achieve your video marketing goals, you'll need a variety of different video types, from explainers and promos to case studies and demos. There are SO many different types of videos you can make for your business. Here are a few but we have many more option for types and style.

The use of video by companies to build their brand is increasing and companies that fail to get on board or understand the power of video risk being left behind by their competition.
92% of marketers say it's an important part of their marketing strategy
As many as 40% of consumers state that video increases the chance that they'll purchase a product on their mobile device. Website visitors are 64% more likely to purchase on an online retail site after watching a video.
66% of video advertisements were 30 seconds long at the end of 2019
Companies that use video are growing revenue 49% faster than those that don't. The numbers speak for themselves, but we'll say it anyway: You need video.