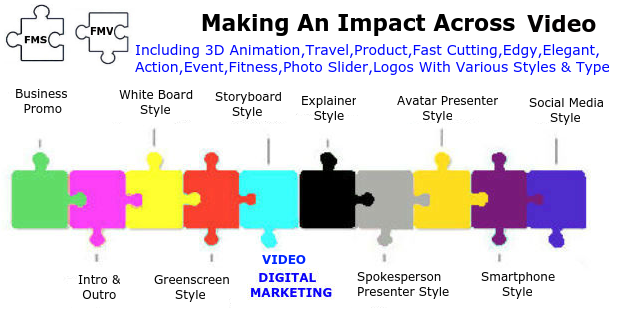 We can offer white board style video or animation presenter style that will verbalise your offering your offering, we can use your audio or music files if supplied in correct format and type as well as your own images to create a unique video for your business that will help you to engage with your audience and grow sales opportunity through your social media networks. Meet some of our family members below.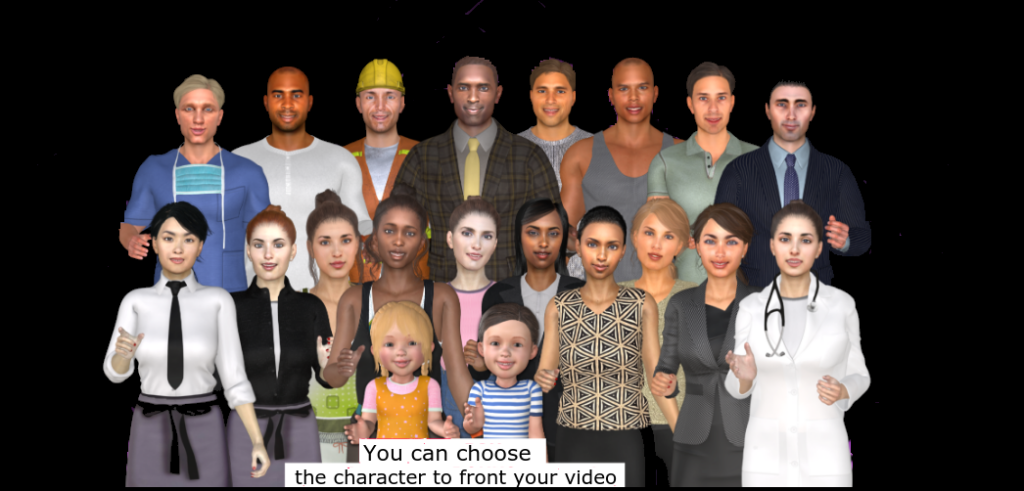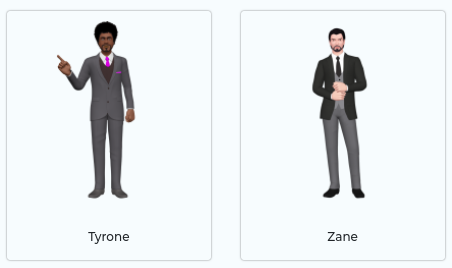 Brand the 3D avatars with your logos to boost trust.
Choose from a wide variety of 3D avatar spokespersons representing different age groups, ethnicities, professions and backgrounds to deliver your message to the masses in a fun and engaging way.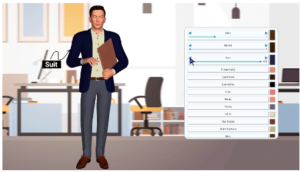 We can even customise the avatar, change the colours and look of clothing, hair, skin, accessories and add client logos that flex and move with the avatar. Avatars are simple, elegant and astonishingly captivating. They command attention and hold it till the end of the video!
See a few examples below of the avatars in video.