Doodle Videos – they can be funny – they can be cute – but no matter what they get attention and attention means…
more views – more shares – more clicks – and more sales.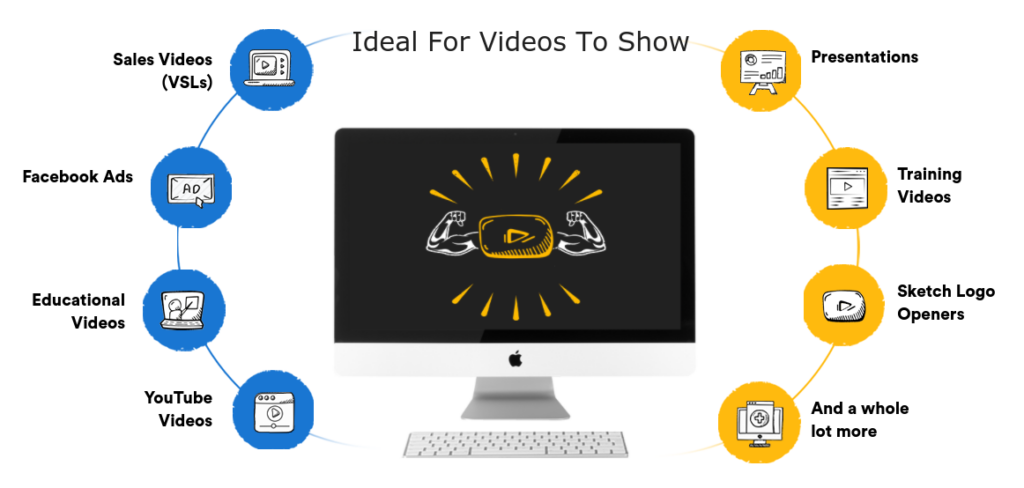 See Example Of A Doodle Video On A Whiteboard Below
The latest fashion for businesses to get their message out to a wider audience is to use Doodle Videos which is an animated video that delivers the message in an entertaining and engaging visual but with a voice over that delivers a double powerful message to your users. It is well recognised that video is the most effective way to engage your audience but you need your video to stand out from the crowd and the Doodle Videos do just that. Talk to FMS and see how we can help to get your marketing message in front of the masses using video technology.
See Example Of  A Doodle Video On A Glassboard Below
See example below but we will design your own Doodle Videos using your own image, your own content to make it bespoke to your business. We can create Doodle Videos with multiple slides up to 15 mins in length and 1080p quality. We can create the voice overs in either male or female voices in various languages to suit your market. The Doodle Videos can be produced using Whiteboards, Glass Boards or Black Board effects. We can add backgrounds and various effects such as text, icons, logos and images.
See Example of A Doodle Video  On A Blackboard
These are ideal for any type of business but if especially for Tradesman and Small Business Services who want to be able to explain what their service or business is about. For Professional Services these Doodle Videos are the easiest and engaging way to show what their business offering is to their audience. Can be used in social media network or on their own websites, there are so many ways that Doodle Videos can support your business, come and talk to FMS Digital and see how we can help you your business today.
These are just a few ideas and are ideal for the following types of business -AC Installation,  Alarm Installation Company, Appliance Repair, Bakery, Bankruptcy Lawyer, Business Lending, Business Service, Car Dealer, Car Rental, Catering, Child Care, Chiropractor, Cleaning Service, Construction Contractor, CPA, Dentist, Divorce Attorney, Dog Training, Dry Cleaning, Electrician, Equipment Rental, Estate Planning, Event Planner, Financial Planner, Florist, Funeral Services, Golf Instruction, Gym, Hair Restoration, Hair Salon, Handyman, Home Remodeling, HVAC, Insurance Agent, Jeweler, Lawn Maintenance, Limousine Services, Locksmith, Marriage Counselor, Mechanic, Moving Company, Optometrist, Painter, Paving And Concrete Company, PawnShop, Painter, Paving And Concrete Company, Personal Injury Attorney, Pest Control, Pet Grooming, Pet Sitting, Plumber, Pool Installation, Real Estate Agent, Storage Facility, Tattoo Removal, Tax Consultant, Tooth Whitening, Travel Agent, Veterenarian, Water Filtration, Wedding Planner, Website Design, Window Washing, Windshield Repair, Yoga Classes and many more. Remember these Doodle Videos are all created as bespoke designs for your business message. We can add your own images or background to help to bring your business message to life.
So what are you waiting for contact FMS Digital today.