Are you Fed Up reading email responses like this after you have already spent your time putting together your eBook to submit to Amazon then you have to battle your way through the set up process which is never straight forward but eventually you have ticked the right boxes and jumped the right hurdles to get your eBook loaded onto the Amazon platform.
If you didn't write the eBook yourself you are required to – Provide All Author names who contributed to the book, All Author dates of death, All initial publication dates, All initial publication countries, Website link(s) to confirm all the aforementioned.  See the typical response you can expect to receive from Amazon.  But fear not there is an alternative, carry on reading  and you find out more.
Thanks for your message regarding the following book(s):
*Grow Your Own Food* by Camcushan, Noel (AUTHOR) (ID: 45256631)
We've reviewed the information you provided. Based on our review, we're unable to confirm that you hold the necessary publishing rights. The content closely matches content that is freely available on the web and we are not confident that you are the copyright owner. This type of content can create a poor customer experience, and is not accepted.
The information you provided is insufficient because of the following concerns:
• Documentation or information explaining the edition previously published on Amazon has not been provided.
• Documentation has not been provided to confirm you are the original author of the content.
• Documentation has not been provided to confirm that the author granted you rights to publish the content.
• Documentation has not been provided to confirm that rights were reverted to the author from the previous publisher.
In order to publish the book(s), please reply to this email within 10 days and provide us with further documentation and/or verification confirming that you hold rights to the content. Otherwise, the book(s) will be unavailable for sale on Amazon.
We need to confirm one of the following:
• You are the copyright owner of the content that is freely available on the web
• The content found on the web is in the public domain
In order to publish the book(s), please take the appropriate action below within 5 days:
Option 1: Provide documentation and/or verification showing you hold publishing rights. Acceptable documentation may include a signed copy of the agreement between you and the author(s) or website owner(s)
Option 2: Provide information for underlying public domain works. If your book(s) is based on a work(s) that is in the public domain, reply to this email and provide the following information for the public domain work(s):
Underlying work information:
1. All author names: 2. All author dates of death: 3. All initial publication dates: 4. All initial publication countries: 5. Website link(s) to confirm: Please take action within 5 days or we will be unable to offer it for sale on Amazon.
Now many people will use content for their eBook which include PLR ( Private Label Rights ) or they use content from app or from the website which makes it almost impossible to get the necessary documentation required and Amazon know this, so they have their favoured Authors who are the top ones listed in their eBook stores and it ensures a barrier to market for many others, so what are they to do. Now if we have your interest you will be pleased to know that:
Now there is an alternative that ensures that not only does it do away with the complicated procedure but allows the Author to publish the price of their eBook and unlike the Amazon where you only get 35% – 70% of the price sold but ensure you get the full 100% of the sold price with no fees taken from the sale. This gives a much greater potential reward for the Author of the eBook and it also requires no complicated set up procedure and gives a global platform online to promote your eBook as well.
There is less competition as well as Amazon Kindle have the vast majority of eBook market in excess of 90% it also means that your eBook is fighting amongst all the competing eBooks in your sector to get seen on the Amazon platform. But now with this new platform that allows your eBook to be sold and promoted and you get 100% of the price you decide to sell your eBook at for your market.
Each Author gets their own individual page like the below or they can be listed under one of the Bspoke Stable Authors if they don't wish to include their name or their business name as the Author but they will still receive 100% of the sale price for every second download of their book at the price that is listed for sale. No more fees and the clients get 100% of the sale price.


More details are coming soon about this amazing new platform. If you want to know more and get your eBook published then  email shaun@bspokemarketing.co.uk or contact us directly. There are examples of eBooks already in the store below: We can take your PDF file and turn this into an eBook just like below, you are fully responsible for all the content within this eBook and we will not be asking you to provide documentary evidence of such as we know how difficult this is to obtain based on our own interaction with the Amazon Platform.
Kindle accounts for 50% eReader market, so Amazon's Kindle Store should be your first e-pubbing stop, but not your only stop. Gone are the days when "self-published" automatically meant amateur author. Nowadays, e-publishing means more control, higher royalties, and increased sales as the explosion of mobile devices (smartphones, tablets, and eReaders) fuels the fastest growing trend in the consumer marketplace — digital reading.  Once your work is on the Kindle Store, you're going to find it difficult to get exposure unless you're actively engaged in additional self-promotion or unless you do free giveaways.
The new platform SQrindle takes care of the promotion for you as well, you get to set the price, no price capped and you get 100% of the sale price rather than the paltry 35% that Amazon will offer up to 75% if they have exclusivity, stopping you selling on any other platforms. Plus there is less competition for your eBooks and you get your own web link to promote your author page and your eBooks.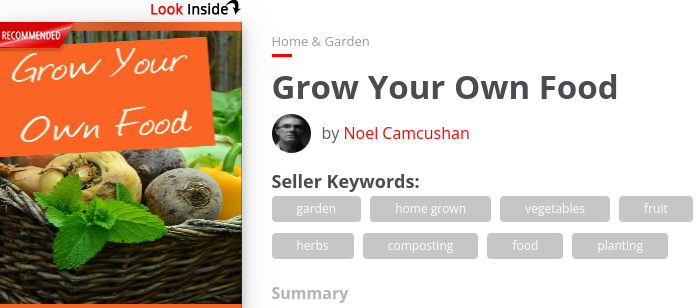 Now Bspoke Marketing is able to offer our clients an amazing opportunity to join this new platform for a small set up fee we will set you up as one of our Bspoke Authors and promote your eBook on both sides of the Atlantic. We will add your eBook to our portfolio and you receive all the payments. The set up fee for this will be £14.99 to be invoiced after your eBook first appears on the platform and the sale price you set for your book.  The first download will be the payment and any subsequent sales will be paid to you through your Paypal account or bank transfer which ever is your preferred set up.
There are no further fees that after we take after the initial set up and payment for the first download and you will receive the full payment from the sale of the book, plus we will give you the web link to your book page so that you can promote this yourself through your social media platforms. There are also options to add coupons and even count down timers to the book pages to make the offer even more attractive and to to boost sales. Click on the images below to see the eBook pages.