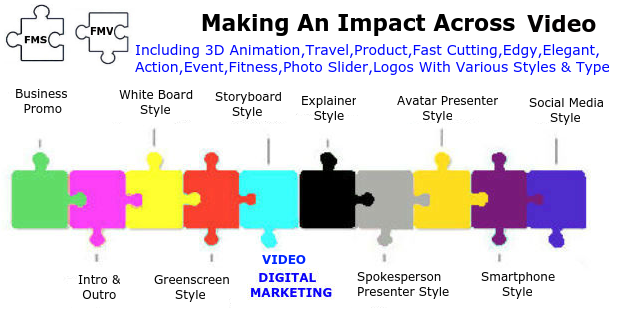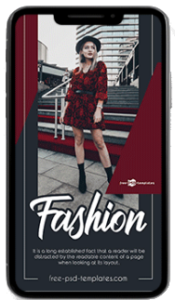 Create videos that are perfect to be used on smartphones using the new mobile digital platforms like TikTok and Instagram. There are limits on the file size and Instagram & TikTok limits videos to 60 seconds. Instagram advertising platform has grown rapidly in the past few years, and TikTok is the new kid on the block. There are currently more than 5 million advertisers on the Instagram social media platform & approx 65% of users say that they discover new products on Instagram & 85% increase in time spent watching video ads on Instagram. Many people are watching video with the sound muted so it is important to use banners and images to get your message across. Here are some examples below but there are many more available in the Video Marketplace.
We also now have videos that cover 365 days of the year linked to a daily social calendar that can be used to create a presence on the smartphone platforms. They are priced to be affordable for all business budgets but to get the most impact it is advised to have a roll out for a period of time. See our Social Calendar





We can create videos ideal for social media networks for most types of businesses, professions or service offerings and these are just a few that we have in our portfolio of ready to go eye-catching videos available to use. Easily add your own logo to our affordable templates, use multiple clips, insert your own videos and photos and more to make it yours.  See list below of typical types of trade, professions and services using these type of videos.
Instagram Promotional Videos:
Create fascinating square video for your promo in social media, Instagram or More.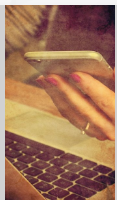 Computer Classes, Boutique, Carpet Store, Private Schools, Cosmetic Surgery, Massage Therapists, Resorts, Travel Agents, Tour Services, Gaming Zone, Car Dealer, Driving School, Home Furnishings, Stock Brokerage, Poultry Farm, Restaurant, Music Classes, Language Translation, Accountant, Sketch Artist,Car Wash, Fitness Rental Equipment, Nanny Service, Residence for the Elderly, Weight Loss Center, Courier Company, Pet Care, DJ Services, Bicycles, Health Club, Bakery, Hardware and Ply Shop, Framing Shop, Stationery Store, Bicycle Repair, Antique Refurbishment, Furniture Making, Physiotherapist, Baby Sitting, Catering,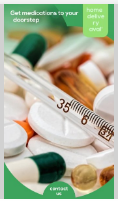 Limousine Hire, Divorce Lawyers, Beauty Parlour, Books Store, Cafe, Organic Farming, Manicure, Luxury Apartments, Glamour Stuff, Cakes and Pastry, Orthopaedic Surgeon, Automobile Accessories, Computer Peripheral, Event Space, Graphic Design, Editing Service, House Painting, Cookie Shop, Jewelry Repair, Home Tutoring, Boat Ride Services, Designer, Kitchen Remodeling, Carpet Cleaning, Technical Writing, Videography, Karate Training, Ice Cream Parlor, Dance Classes, Career Guidance, Cooking Classes, Animator, Locksmith, Cosmetic Sales, Dog Walking Service,
Hot Air Ballooning, Food Services, Marriage Bureau, Speaker, Mobile Pet Grooming, Hair Salons, Lawyers, Rare Book Dealer, Soap and 
Lotion Making, Hat Making, Mobile Hair Salon, Temporary Employment Agency, Window Treatment Specialist, Aquarium Maintenance, Painting Service, Gym, Jewelry Online, Computer Repair, Florists, Taylor, Sweet Parlor, Doctor, Food Truck, Wine Bar, Packer and Movers, Tree Services, Fund-Raisers, Meal Preparation Service, Money Broker, Beer & Ale Pubs, Tour Packages, Makeup Services, Dental Hygienist, HR Specialists, Makeup Artists, Interior Designers, Bookkeeping Services, Wedding Planners, Band, Showman's Show, Private Detective Services, Medical Store, Yoga Instructor, Secretarial Services, Cocktail Bar, Furnished
Apartment, Laptops, Home Purchase, Irrigation 
Services, Storage Service, Used Industrial Equipment Sales, Game Organizer, Car Dealer, Gift Shop, Sports Coaching, Financial Planners, Tuition Classes, Hardware Repairs, Resume Writing, Home Buyer, Art Restoration Services, Bartending Service, Concert Promoter, Venture Capitalist, Sandwich Shop, Offices For Sale, Photography, Pharmacist, Personised Learning, Luxury Car Rental, Stock Trader, Barbers, Website Designer, Property Agent, Travel Agent, Therapist, Craft Classes, Billboard Service, Oral Care, Amusement Park, Vintage Collection, Weight Gain, Golf Coach, Advertising Agency, Television Repair, Estate Agent, Repair Engineers, Cake Shop, Fitness Trainer,
Social Media Blogger, App Creator, Dog Shop, Recruiters, Psychotherapist, Clock Repair, Dietitian, Dancer, Makeup Consultant, Criminal Defense Lawyer, Insurance Agent, Power Washing, Cake Shop, Fitness Motivator, Hairdresser, Antiques Dealer, Garden Center, Clown Service, Baby Development, Boat Maintenance, Security Systems, Real Estate, Art Gallery, Copywriter, Immigration Lawyer, Estate Specialist, Lawn Service,  Personal Trainers, Model, Pest Control, Gardeners, Pet Groomers, Weight Loss, General Contractors, Martial Arts Classes, Bathroom Remodeling, HR Specialists, Auto Repair, Mortgage Brokers, Business Valuators, Asphalt Paving Contractor, Cosmetic Surgeon, Travel Agent, Moving Company, Aquaponics, Wedding Photographer, Orthodontics, Affiliate Marketing and more…