With the many jobs available there are also many candidates vying for the same position as yourself. So why not give yourself a leg up. In order to be successful you first have to get selected for an interview. But there's the rub.
With so many candidates all sending in their CV's by post, by email, through Careers and Recruitment Agencies and even by hand, how do you stand out.
Well we have the solution through creating a visual presentation that can be sent as an attached link to an email for example, that opens up your amazing presentation that describes in more detail and visual impact than a print or word document.
We can also create Visual Letters which will open up a video when clicked on of your presentation or we can create this in a PDF or HTML format but each will have the same result. Your CV will get noticed and that is the objective.
Imagine you are applying  for a job where some form of understanding of technology is required and you are sending in a boring plain word document or a eye popping visual presentation highlighting your successes and why you should get the job.
Which one do you think will stand out to the potential employer.
Of course the latter as it shows you are adapting to modern technology and will be an asset to their company as they come to grips with the Next Generation Metaverse 3.0 Web solutions.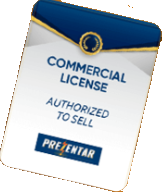 Sure you can do this, you will need to buy the software and currently we have coupons available from $50 through to $200 but these are time limited and may still be available please check here for details. We are authorised to sell Prezentar and to Create Presentations for commercial clients.
Or you can let us create your Presentation or VSL  for you using our Bspoke Marketing Services, contact us for pricing quote based on your requirements, but you can be sure it will be competitively priced. We will deliver a high quality project that will wow your audience and build the slides to suit your needs.