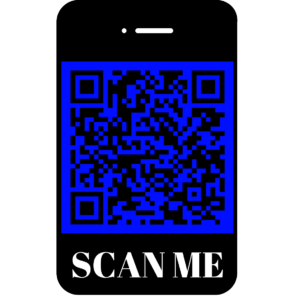 Our Designer Services are now available for hire through Freelancer.com l PeoplePerHour.com l Upwork.com
Main services covered Bio/Micro Sites, QR Code Design, Presentation, eBook, Video Compilation, Video Wrapper Services, Logo Design, WordPress Web Design, Business Card Design, Letterhead Design, Envelope Design, Invoice Design, CV Resume Design, Business Presentations and Business Proposals, Social Media Graphic Design Services. 
See our range of Design Services and our latest new offering for clients is the QR CODE DESIGN & BUILD SERVICE
If your business doesn't have it's own QR Code then it is missing out to competitors who surely will. But now we can offer bespoke builds for QR Codes, which are standout CTA's with frames and can be colour coded to identify a specific range or type, such as a Restaurant who might wish to categorise their different menu selections or shops to establish discounted sales offers or style or to match brands with coupon codes. This is taking QR Codes to a whole new level. Scan the code and see yourself how this could work for your business.





---


Bio-Funnels from £49 / Micro-Funnels from £99 / PWA Mobile Apps from £199 and Android / IOS Mobile Apps from £249 – Bespoke Design Funnels and Mobile Apps like these that can be seen here with eCommerce, payment facilities, loyalty card, product ordering and booking appointments and much more available according to customer requirements. Ideal to meet the needs of the smaller and medium sized business and give you a competitive advantage at affordable prices, designed around your budget.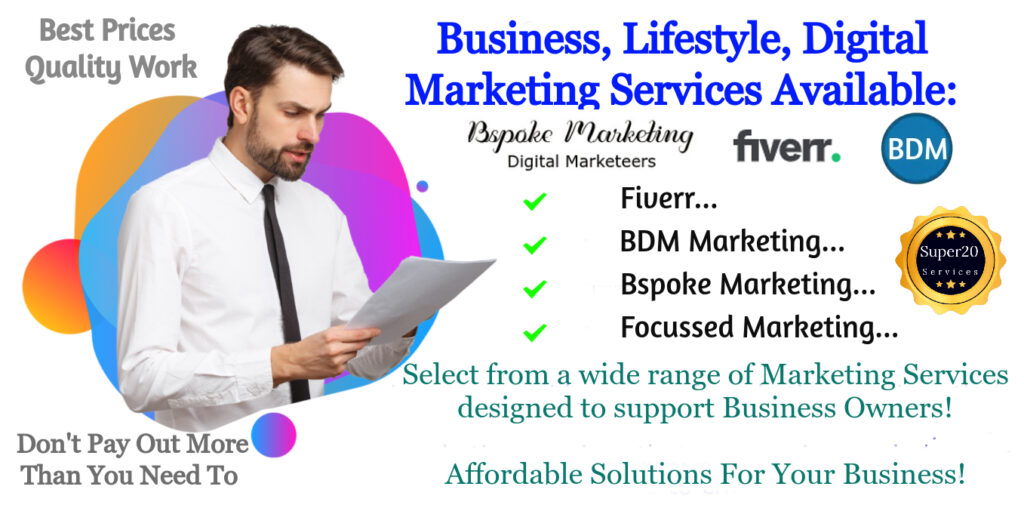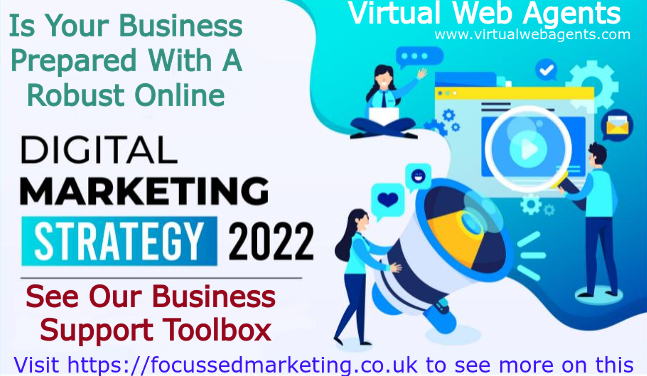 Focussed Marketing Services are an award winning multi digital and marketing agency including Print, Online & Radio. Together with our partners Bspoke Marketing, FMS Digital, BDM Services, Corby Radio and Focussed Publications.

We bring you the latest digital marketing tools that will support your marketing campaigns. We will then bespoke to fit your individual business requirements at the most competitive prices around. We are excited to bring a new service for 2022 to offer your business the opportunity to take your marketing to a whole new level fit for 2022 and beyond.  Watch this space…
A REAL HUMAN IN YOUR VIDEOS DELIVERS HIGHER ENGAGEMENT AND ULTIMATELY HIGHER CONVERSIONS THAN THE ALTERNATIVES…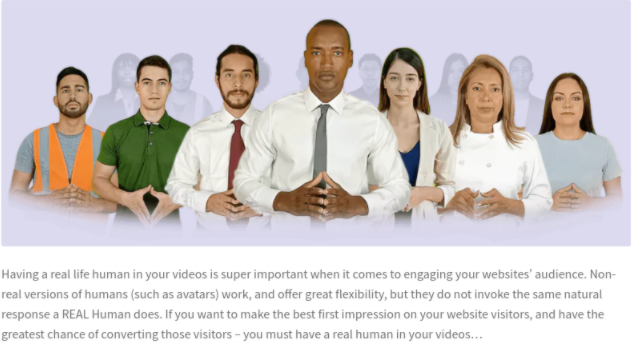 With the shift to web3.0, video marketers need to start looking at creating new style of videos that work in metaverse and stand out from everyone else. Create 3D-Spin videos of people, products and even buildings and more.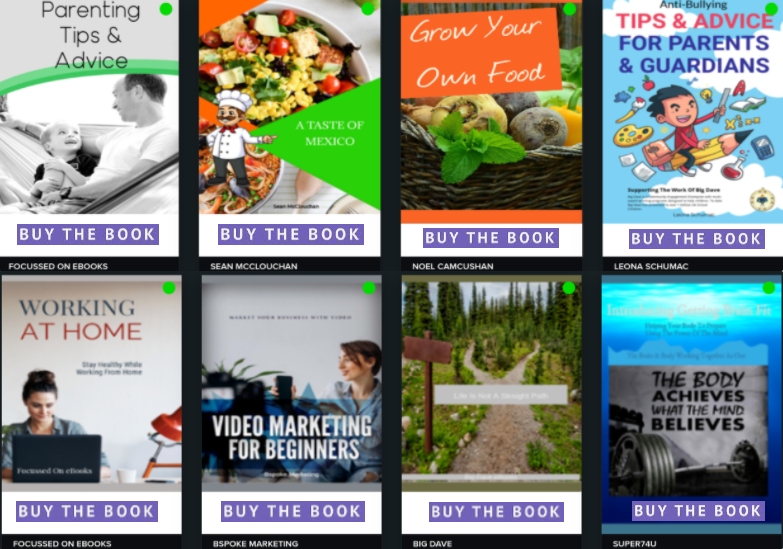 Need an eBook created or have a one that you would like to publish and sell in the public domain and keep 100% of the sale price of the eBook rather than the pay out two thirds of the sale price to Amazon, then you need to see this!
All Business Need Video In Their Marketing Strategy – Video Marketing For Beginners Training Course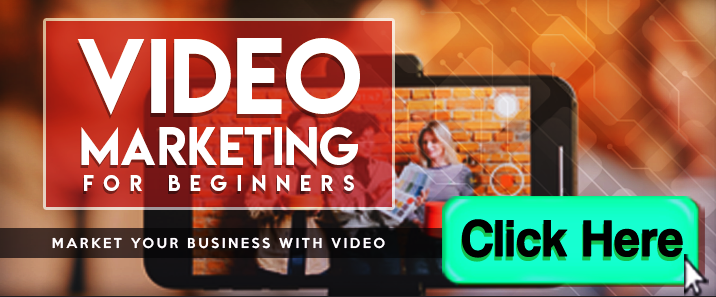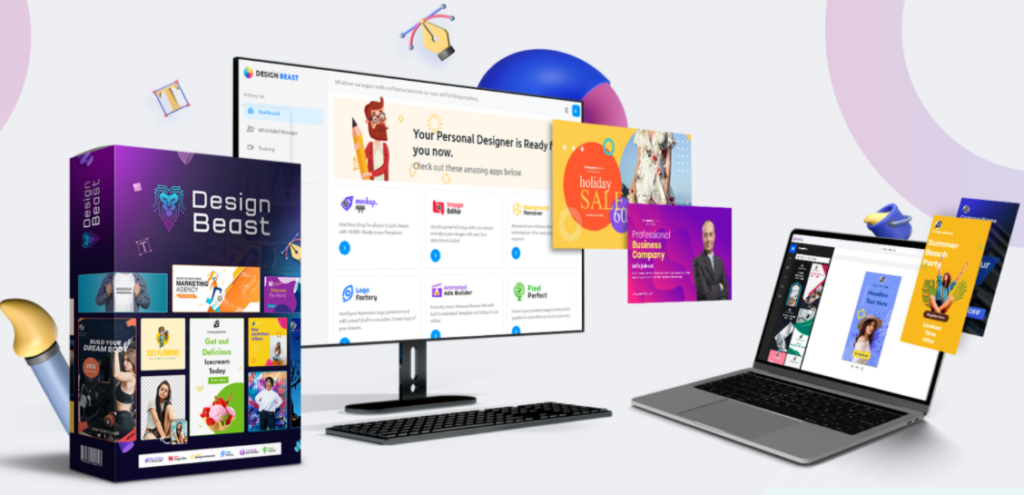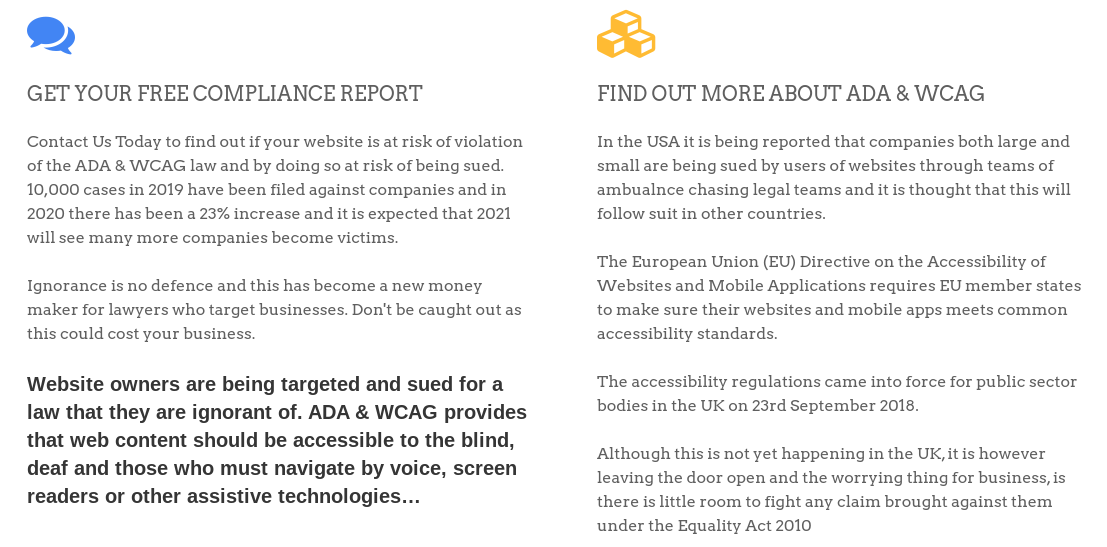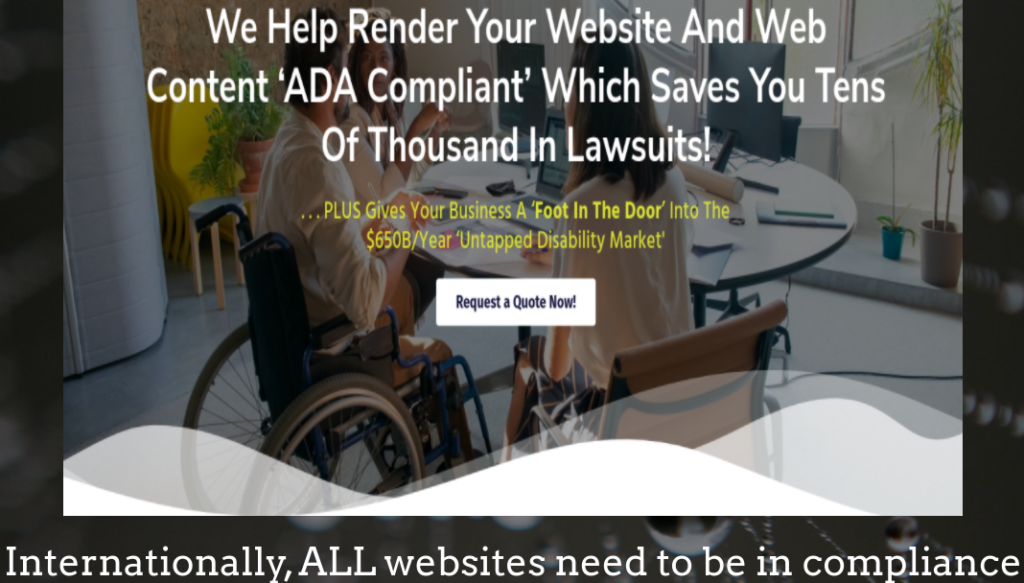 We are combining our Focussed Video Services together with our Focussed Digital Marketing Services as well as our Focussed Publication & Promotional Services to be able to offer our clients a truly one stop shop for their advertising & marketing requirements. It is recognised that businesses need a strong digital offering including the use of video to build their brand and social media and smartphone networks respond best to video. However this should also be working with offline campaigns involving the use of printed material and where possible an on air media presence. Together working together, although on different media platforms they work alongside each other to deliver a strong social media campaign.
Focussed Media Services Offers Your Business A One Stop Shop !
Business Update April 2020
Focussed Publications started in 2016,  Focussed On is supporting local businesses to engage with the community to increase footfall, grow sales and helping keep our town centres alive. We enable this through print, social media, web, & app, with vouchers, coupons, competitions, editorials and adverts. We have launched a new Digital Marketing Service in 2020 which includes all of this and is growing as we add new service offerings for our clients. As part a business review conducted at the start of the Coronavirus we have brought together the three main parts of the company namely, print & promotional, video and digital marketing under one umbrella Focussed Marketing Services. Together these will be able to work to deliver the most dynamic and competitive priced offers to help businesses rebuild after the lock down phase and business owners can begin the difficult task of rebuilding their brands and businesses. Utilising the latest technology we will help SME's  engage their customers and grow their sales and at the same time giving them the highest ROI for their advertising and marketing budgets.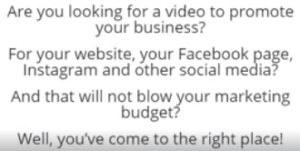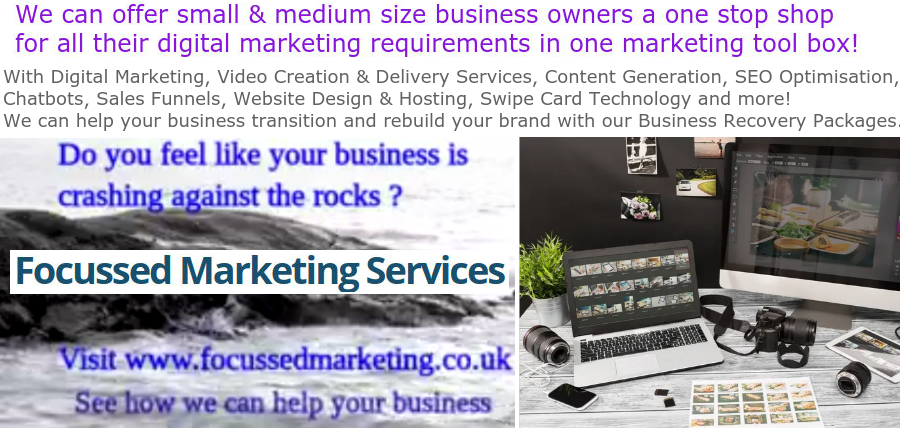 We offer a marketing & advertising toolbox that not only supports the needs of the business with Search Engine Optimisation, Email Marketing Strategy, Facebook Advertising Services and Professional Web Presenters. We also offer a FREE marketing consultancy service to help businesses decide which is right for their business strategy to increase engagement and conversion.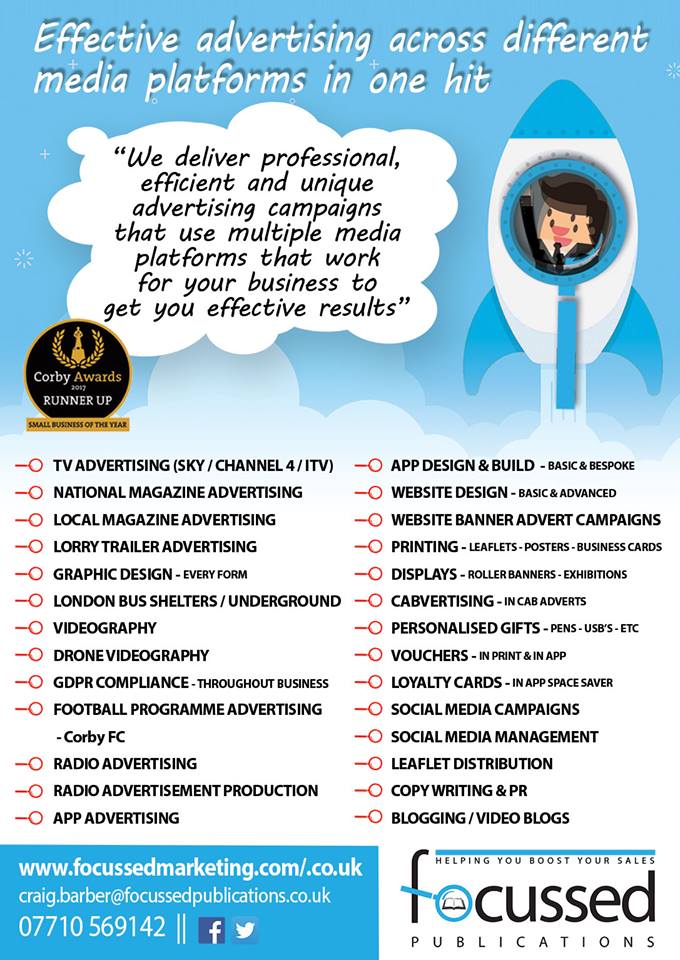 We also offer advertising across a range of media including Focussed Magazines, Focussed Apps, Web Placement, Social Media, Directory, Radio, Video, TV, Printed Press, PR & Copyright, Promotional Products, On The Road, Outdoor Advertising, Leaflet Distribution, Graphic & Design and Print Services. This is both at a Local, Regional & National level and is designed to suit all size business advertising budgets.
Our clients range from large brand names and organisations, charities and authorities to SME's independent traders & tradespeople mainly in the Northants & Beds region. In Summary we can cater for all your marketing & advertising requirements. We also have stand alone service offering or can offer a Focussed Plus discounted service pack to.