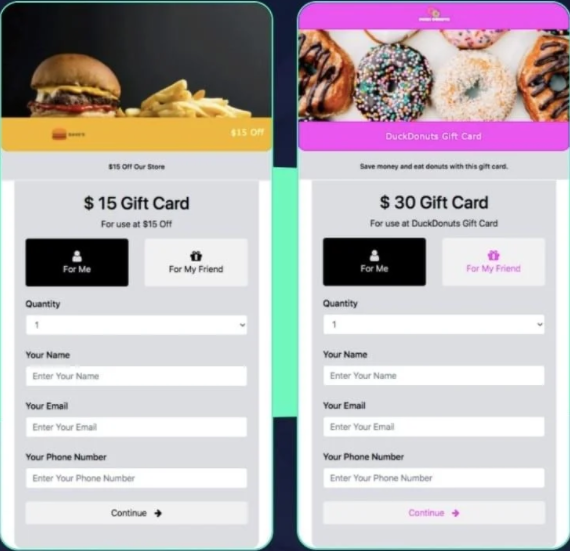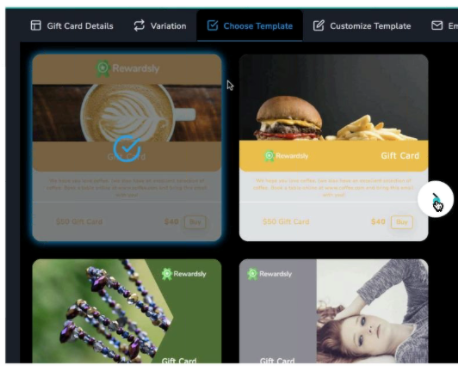 Create different levels or tiers of gift cards for sale like a £5 , £10,  £25 or more like the big stores do. This will encourage shoppers to use local stores to purchases from especially if the gift cards are used as birthday or anniversary gifts. The gift cards can be created using different images and text and the QR code can be used online or offline. Even better is the option to create web tabs or pops ups for example on exit of the website which can be embedded into the local business website platform and they can even integrate through PayPal so direct purchases can be made from their website for example. This creates another revenue stream for the business and marketing opportunity as well.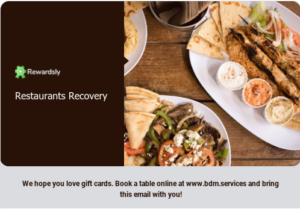 BDM can set up the Digital  Business Loyalty Card or Digital Gift Card on behalf our clients and supply the relevant QR code which can then be used to track and record the transactions made against the customer membership ID  which they will automatically receive when they first register by scanning the QR code or entering their email details.  Their are various ways the Digital Cards can be set up and done to the clients requirements, for example limited time coverage, max quantities for redeeming, we can even create pops up or web tabs to encourage take up and sales.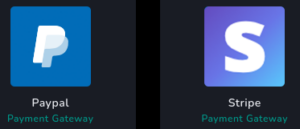 Customers can redeem their digital gift cards either immediately, if you have an online store, or in person once your brick-and-mortar business is back up and running. But either way, selling gift cards online can help free up some cash flow on your end.
We can add your business logo and or image of your choice and text according to client needs and have individual gift cards bespoke for multiple amounts that can be managed.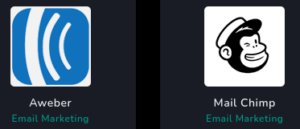 Implementing a small business gift card system is simpler than you might think, too. We'll show you exactly how to do it. We can integrate payment systems and autoresponders.
Find out more on how BDM can help your business.