Business Digital Marketing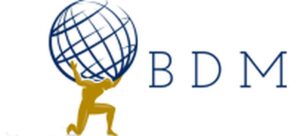 www.bdm.services
Big Dave Marketing Services
FMS Digital has teamed up with BDM to deliver the widest ranging service offering in the field of Digital Marketing.
You can be assured that you will get the most competitive priced quality video recordings designed around social media marketing and customer requirements. B D M works with Big Dave and is the new Marketing arm for its video and graphic design production. Business Digital Marketing supports the work of  FMS and is the digital arm for Focussed Marketing Services. By teaming up we can offer a lot more digital marketing services for our clients.
We can create videos ranging from 10 secs through to 30 minutes but the most popular rarely exceed 30-45 seconds, but we can also include intro and outro videos that are stitched together to form one new video, so if you have an existing video for your business and would like to 'Relife It' for 2021, then we can support that as well.
Example Of Video For Healthy Eating Campaign
Example Of Video For Staycation Campaign
Example Of Outro Video Below:  See more styles of Outros available for stitching
Example Of Intro Video Clip Below:
Example of The Merged  3 Part Video Below: