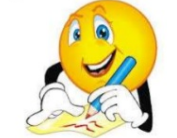 A letterhead is one of the most important printing collateral in any business. More than just a means of correspondence, it is also a physical representation of your company. In addition, a company letterhead lends to credibility and is a great means of displaying professionalism.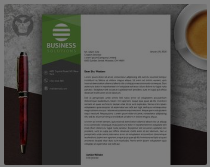 A letterhead is the heading that it is often located at the top area of the paper or stationery. Typically, the letterhead often includes the name of the business, its address and contact information, as well as the company logo or corporate design. A letterhead should always be considered a vital factor because it helps to represent the company and build a good impression on the company's professionalism to others.
We here at FMS Digital want to make this as accessible for people as we can and have two offerings. There is the DIY Package which you will receive a Letterhead Style Sheet of Your Choice, ( you will need to have Windows 10 and Microsoft Powerpoint Application software to be able to edit this yourself using the Powerpoint software).
We will also offer a Bespoke Package where we will prepare the Company letterhead on your behalf and send this to you. The price of the DIY Package £6.99 and the Bespoke Offer £9.99 with free revisions if necessary. Payment to be made to FMS Digital through Paypal  and or Credit Card prior to work being commenced. Just select one from the Style Sheets shown below.